Porcelain is alumina or quartz-based silicate materials, which are classified according to the IEC 60 672 standard in group C 100 – alkaline alumina silicate porcelain.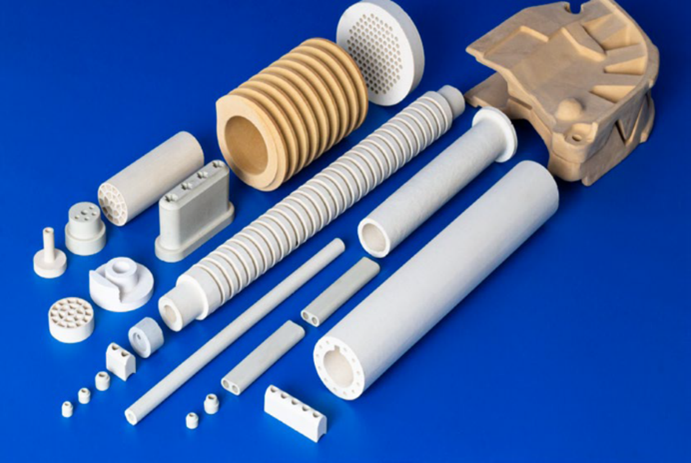 Alkali-aluminosilicates C100
C110 quartz porcelain,
C111 quartz porcelain,
C 120 alumina porcelain,
C 130 high alumina porcelain,
C140 Lithium porcelain
Porcelain has excellent insulating properties, even at high temperatures, it is mainly used in electrotechnical applications. Porcelain is the finest type of ceramic material made by burning a mixture of quartz, kaolin and feldspar at high temperatures (from 1250 to 1350 °C). Thus, a glassy ceramic material is created, which is much harder than it seems and which does not transmit electricity, so it can be used as an insulator.
The most widely used porcelain in industry is:
C110: quartz porcelain,
C111: quartz porcelain, 
C 120: alumina porcelain, having high mechanical strength,
C 130:  high alumina porcelain, with high mechanical strength
Production methods:
extrusion, sliding jutting technique, wetting technique
Characteristic features of porcelain:
excellent electrical insulation properties, good resistance to chemicals, high mechanical strength, high dielectric strength, corrosion resistant.